Company News on Insights, Industry Trends, Installations and Upgrades.
August 14, 2019
Kilgore, TX: Citizens Bank is now live with EZswitch® G4 as the new online interface
connecting their Fiserv Precision core system to the Shazam EFT network.
First chartered in 1949, and
a CSFi customer since 2003, Citizens Bank's hometown approach to banking has
long been focused on devotion to community and personalized service. With 5
full service Banking Center locations, the bank's customers have access to a
full array of financial … Read More ►
August 2, 2019
Baiduri Bank is now live with SWITCHWARE® supported acceptance of both China UnionPay and Visa debit cards on their ATM network.
Click here… to learn more about SWITCHWARE's comprehensive ATM driving and management, POS transaction acquiring and on-line ATM debit issuer authorizing capabilities.
July 23, 2019
The combination of SWITCHWARE® and FraudBlock™ in-house fraud protection makes a difference. Integrated, real-time visibility into payments processing, fraud detection systems and instant fraud rule implementation is vital to mitigating or preventing ATM "cash-out"and other card fraud schemes.
FraudBlock™ is Absolute
FraudBlock
instantaneously identifies, approves, or denies potentially fraudulent activity
based upon transactional messages, card, and terminal activity. FraudBlock
reacts precisely and absolutely to parameters set by you without phone … Read More ►
July 18, 2019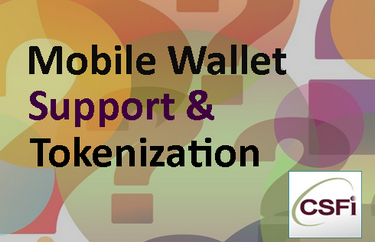 Mobile Wallets are compatible with most modern card readers. Their use is on the rise and streamlining modern consumer payments. Existing SWITCHWARE® and EZswitch® customers can deploy digital wallet support securely and easily without any changes to their system. These systems can also be upgraded to store and report specified tokenized transaction data.
Click below to learn more about how SWITCHWARE® and … Read More ►
July 1, 2019
2019 CSFi Newsletter, Issue 19
Featured Story: Tokenization and Mobile Wallet Support
Highlights: Secure Holder Information, Fraud Prevention, Success Story, Customer Spotlight: Baiduri Bank, HealthView™, Cardless Withdrawals.
May 2, 2019
CSFI supports a new prepaid Top Up service for Baiduri Bank customers who have installed a Progresif SIM into their handset. Bank customers may now "Top Up" devices any-time, anywhere including at Baiduri Bank ATMs. After topping up, customers can view the balance in their on-line account. Contact CSFi to Learn more
April 24, 2019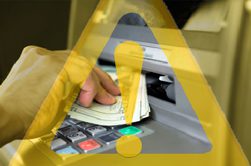 NEW!
In order to mitigate losses stemming from ATM cash out schemes, CSFi recently deployed an update designed to stop this type of attack in its tracks.
Utilizing Sentinel™ alerts, the update simplifies the detection of unauthorized changes to card limits. SWITCHWARE® and EZswitch® users now have a simple way to ensure that no one performs back office or other access of the … Read More ►
April 17, 2019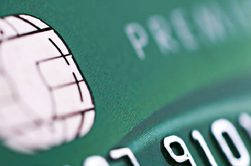 For over a decade, CSFi has offered proven integrated solutions for EMV acquiring, issuing, and issuer-processing support. CSFi EMV solutions take full advantage of EMV technology in providing secure cardholder authentication for most leading ATM brands including Diebold, NCR and Hyosung.
Click for information on how CSFi's SWITCHWARE® and EMV Card Technology can pave the way for your successful migration to an EMV compliant payments platform. … Read More ►
April 2, 2019
2019 CSFi Newsletter, Issue 18
Featured Story: Find Out What's New in the Latest Release of SWITCHWARE 4.0
Highlights: ATM Support – EMV, ATM Solutions – Mobile, Switchware Update, Event Participation
March 26, 2019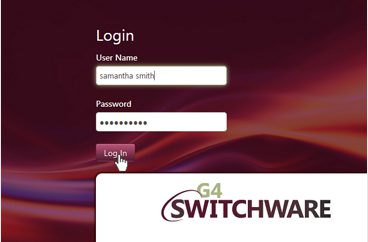 SWITCHWARE 4.0 is the latest evolution of CSFi's payment authorization and transaction switching software. Enhancing the raw transaction processing power, scalability and functionalities from previous versions, 4.0 is the result of many years of development and is fully integrated with our G4 web-based applications.
Full PA-DSS v3.2 CompliancePA-DSS (Payment Application Data Security Standard) is the worldwide information security standard assembled by the Payment Card Industry Security … Read More ►
March 26, 2019
Houston, TX: With nearly $1.6 billion in assets and 17 interstate branches, American First National Bank seeks to become the leading Asian-American owned financial institution within the United States. In an effort to accomplish that goal, the bank has chosen EZswitch® G4 as the new online interface connecting their Fiserv Precision core system to the Elan EFT network.
Since 2012 the bank has relied upon CSFi … Read More ►
March 6, 2019
CSFi has achieved PA-DSS v3.2 payment application validation for SWITCHWARE® 4.0. In the wake of growing electronic transaction fraud and data leakage, the PCI Security Standards Council, has updated industry-wide standards to improve authentication, third party accountability and software design. The PA-DSS validation was conducted by SISA, a PA-QSA Payment Application Quality Assessor company. For a full list of PA-DSS validated payment applications please click … Read More ►
February 28, 2019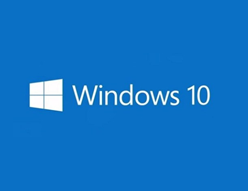 The Clock is Ticking
The longer an ATM sits without updated security patches and updates, the more vulnerable it becomes. On January 14, 2020 Microsoft will end support for Windows 7. CSFi has long been collaborating with strategic partners and global customers to ensure that the migration to Windows 10 is as seamless as possible.
Today and Tomorrow
Designed to simplify the monitoring and management of today's and … Read More ►
February 25, 2019
CSFi continues to advance the security of ATM communications originating from SWITCHWARE® driven ATMs using the latest in SSL/TLS security.  CSFi currently has two active international SWITCHWARE pilot sites implementing TLS 1.2 that will collectively secure communications from nearly 1,000 ATMs when completed. All pilot sites support NCR ATMs, (Diebold support is planned in the near future) and utilize different certificate authentication methods.
Leveraging existing … Read More ►
February 20, 2019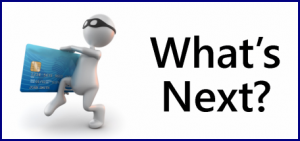 Chip and PIN technology has become the new standard for payment card transactions, but the continued existence of magnetic stripes and ingenuity of card fraudsters insures that card based and other transactions are at risk. While proven more secure than magnetic stripe only cards, non EMV compliant or compromised terminals and card "fall back" events defeat the safety features of EMV chips and provide a … Read More ►
---