Company News on Insights, Industry Trends, Installations and Upgrades.
February 13, 2020
2020 CSFi Newsletter, Issue 21
Featured Story: CSFi Celebrates 40th Anniversary.
Highlights: MEMA: Predictive Alerting, SSL/TLS Encryption, Contactless Card Limits, Counterfeit Euro Control Mandate, G4 1.4 Update
November 4, 2019
In order to streamline operations and simplify monitoring and management of today's and tomorrow's payments technologies, Boubyan Bank is live with G4 Web-based applications as the new front end interface for their existing SWITCHWARE® payment authorization and transaction switching system.
Since its inception in 2004, Boubyan Bank has been recognized
for its customer service excellence, rapid growth and cutting-edge digital
banking facilities. Since 2011 the bank has relied … Read More ►
October 31, 2019

Bank Customer expectations have never been higher. Around the world, more cash is in circulation than ever before and remains a primary method of payment in most countries.
Ever Visit the ATM and Been Frustrated it Dispenses Nothing but Twenties?
Convenient access to cash in customer preferred denominations is made possible by multi-denomination dispensing ATMs…some even dispense coins. Whether you need a small or large sum of … Read More ►
October 25, 2019
Greenbush, MN: Dedicated to employing the most advanced technology available to provide the best customer experience possible, Border State Bank has upgraded from EZswitch® 2012 to EZswitch® G4. The new online interface connecting the bank's Fiserv Precision core banking system to the Star EFT network enables implementation of a host of new EZswitch features proven to lower costs, boost revenues, and improve operational efficiency.
Established in … Read More ►
October 16, 2019

Georgetown, Guyana: Guyana Bank for Trade and Industry Ltd. (GBTI) has a rich and successful history of over 170 years that began with the establishment of the first commercial bank in British Guiana. In keeping with their mission to provide efficient and quality services to both depositors and entrepreneurs through the harnessing of state-of-the-art technology, GBTI has installed and implemented G4 Web-based Applications as the … Read More ►
October 11, 2019
Build once…Run anywhere Containerized software solutions from CSFi facilitate speedy, efficient and secure customer implementation of game changing functionalities.
SADAD VIVA Cash Withdrawal Service
The VIVA Cash payment process is fast, safe and smart…when you send money with your debit card VIVA Cash doesn't store your card details. The National Bank of Bahrain (NBB) is now live with SADAD Viva Cash Withdrawal service at their … Read More ►
October 8, 2019
Whether issuing a new card or replacing a lost or stolen card, instant card issuance (ICI) represents a differentiating and customer friendly innovation. With ICI, both new and existing customers can walk into a branch and within minutes walk out with a new, fully activated payment card.
Easily integrated with SWITCHWARE® customers' current card issuing capabilities, CSFi's instant card issue functionality makes it easy to … Read More ►
October 2, 2019
Card-not-present and other potentially fraudulent card based transactions present challenges to every financial institution. As the card fraud and liability landscape evolves so must fraud rules and policies…but at what cost? To "block or not to block" is the question…CSFi's FraudBlock™ Simulator helps to provide the answer.
FraudBlock™ Simulator Alleviates Uncertainty
In order to avoid cardholder alienation and lost card revenue, the latest version of FraudBlock™ includes … Read More ►
September 25, 2019
2019 CSFi Newsletter, Issue 20
Featured Story: NBB Live with Containerized P2P Solution
Highlights: Fraud Prevention, Success Stories: Boubyan Bank, Switchware Instant Card Issuance, ATM Customized Note Dispensing, FI's Live.
September 2, 2019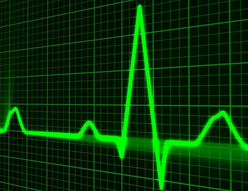 Monitor your payment processing performance like never before. CSFi's standalone monitoring tool for obtaining SWITCHWARE® performance data and graphs that can reveal high-latency and bottlenecking throughout the day week or month.
Register now to view the whitepaper
August 28, 2019
Recently a CSFi issuing bank customer turned to CSFi after facing a series of "brute force" BIN attacks.
Working in concert with the CSFi support team and utilizing FraudBlock™ real-time fraud protection capabilities the issue was rapidly resolved.  The bank staff now rests easier knowing that future incidents of this nature can be quickly identified and the fraudsters stopped dead in their tracks.
Click here… to … Read More ►
August 14, 2019
Kilgore, TX: Citizens Bank is now live with EZswitch® G4 as the new online interface connecting their Fiserv Precision core system to the Shazam EFT network.
First chartered in 1949, and a CSFi customer since 2003, Citizens Bank's hometown approach to banking has long been focused on devotion to community and personalized service. With 5 full service Banking Center locations, the bank's customers have access to … Read More ►
August 2, 2019
Baiduri Bank is now live with SWITCHWARE® supported acceptance of both China UnionPay and Visa debit cards on their ATM network.
Click here… to learn more about SWITCHWARE's comprehensive ATM driving and management, POS transaction acquiring and on-line ATM debit issuer authorizing capabilities.
July 23, 2019
The combination of SWITCHWARE® and FraudBlock™ in-house fraud protection makes a difference. Integrated, real-time visibility into payments processing, fraud detection systems and instant fraud rule implementation is vital to mitigating or preventing ATM "cash-out"and other card fraud schemes.
FraudBlock™ is Absolute
FraudBlock instantaneously identifies, approves, or denies potentially fraudulent activity based upon transactional messages, card, and terminal activity. FraudBlock reacts precisely and absolutely to parameters set by … Read More ►
July 18, 2019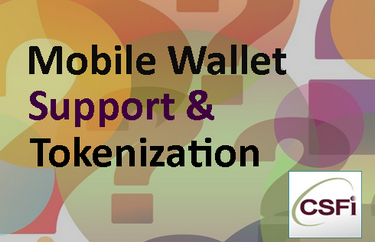 Mobile Wallets are compatible with most modern card readers. Their use is on the rise and streamlining modern consumer payments. Existing SWITCHWARE® and EZswitch® customers can deploy digital wallet support securely and easily without any changes to their system. These systems can also be upgraded to store and report specified tokenized transaction data.
Click below to learn more about how SWITCHWARE® and … Read More ►
---