Company News on Insights, Industry Trends, Installations and Upgrades.
March 24, 2020
CSFi data encryption solutions are designed from the ground up to provide top-rated data security and encryption standards in a fully integrated and easy to implement form. Whether operating thousands or only a few ATMs, the secure transmission of transaction data is essential. Looming regional and global mandates require deployment of the most secure communications protocols available. Anything less will no longer be an option. Profitability and sustainability of transaction processing environments are dependent on successful implementation of mandated encryption protocols. Read More ►
March 23, 2020

Keep your G4 payment processing platform
optimized with latest updates from CSFi. With Version 1.4 just released and V
1.5 just around the corner it pays to stay abreast of the latest developments.
Version 1.4 enhancements and
improvements include:
● Additional and enhanced Network Status Icons● Enhanced ATM load, Unload and Reload Commands● Creation of a General Ledger Tab for ATM records● Added "General Notes" section to ATM records● And … Read More ►
March 22, 2020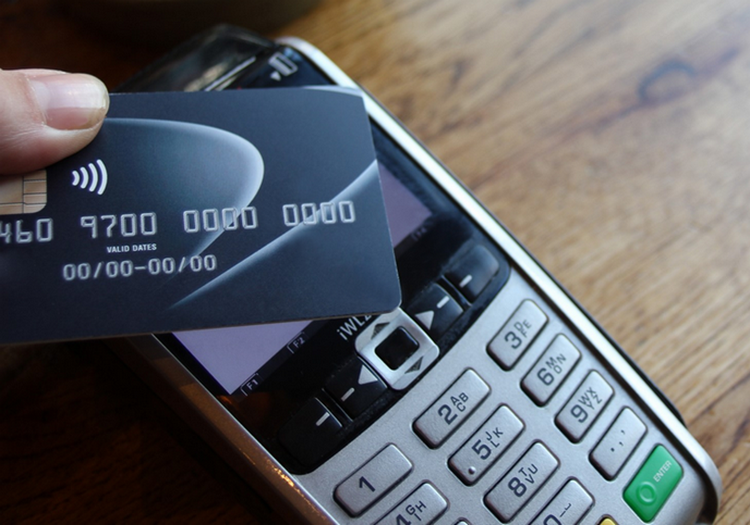 Globally
established as a safe, highly secure and popular payment
method, more and more merchant payment terminals include a contactless payment
symbol indicating that NFC payments can be made at the terminal.
Contactless or Near Field Communication (NFC) payment methods include bank issued
debit/credit contactless cards, key fobs, mobile devices (using Apple Pay,
Samsung Pay, Google Pay, Fitbit Pay, etc.) or any financial institution's
mobile application with contactless support.
Faster and more secure … Read More ►
March 3, 2020

Boubyan Bank and Abu Dhabi Islamic Bank are now live with SWITCHWARE® SSL/TLS Encryption for their networks of NCR ANDC-driven ATMs. As the only SSL/TLS solution fully integrated with SWITCHWARE, both Banks now rely upon CSFi's SSL/TLS solution for end to end encryption between SWITCHWARE and all connected devices. CSFi strongly recommends that customers make the move to TLS 1.2 as soon as possible.
Encrypting … Read More ►
February 26, 2020
Designed to
streamline the management and monitoring of card initiated transactions, MEMA (Modified Exponential
Moving Average) is CSFi's proprietary tool allowing users to set
and track threshold values on void code occurrences.
Preinstalled in every version of SWITCHWARE® powerful MEMA functionalities enhance the cardholder
experience by ensuring financial institutions are aware of potential problems
before they receive a customer call. Alerts can be sent to designated staff or
third party agents at … Read More ►
February 13, 2020
2020 CSFi Newsletter, Issue 21
Featured Story: CSFi Celebrates 40th Anniversary.
Highlights: MEMA: Predictive Alerting, SSL/TLS Encryption, Contactless Card Limits, Counterfeit Euro Control Mandate, G4 1.4 Update
November 4, 2019
In order to streamline operations and simplify monitoring and management of today's and tomorrow's payments technologies, Boubyan Bank is live with G4 Web-based applications as the new front end interface for their existing SWITCHWARE® payment authorization and transaction switching system.
Since its inception in 2004, Boubyan Bank has been recognized
for its customer service excellence, rapid growth and cutting-edge digital
banking facilities. Since 2011 the bank has relied … Read More ►
October 31, 2019

Bank Customer expectations have never been higher. Around the world, more cash is in circulation than ever before and remains a primary method of payment in most countries.
Ever Visit the ATM and Been Frustrated it Dispenses Nothing but Twenties?
Convenient access to cash in customer preferred denominations is made possible by multi-denomination dispensing ATMs…some even dispense coins. Whether you need a small or large sum of … Read More ►
October 25, 2019
Greenbush, MN: Dedicated to employing the most advanced technology available to provide the best customer experience possible, Border State Bank has upgraded from EZswitch® 2012 to EZswitch® G4. The new online interface connecting the bank's Fiserv Precision core banking system to the Star EFT network enables implementation of a host of new EZswitch features proven to lower costs, boost revenues, and improve operational efficiency.
Established in … Read More ►
October 16, 2019

Georgetown, Guyana: Guyana Bank for Trade and Industry Ltd. (GBTI) has a rich and successful history of over 170 years that began with the establishment of the first commercial bank in British Guiana. In keeping with their mission to provide efficient and quality services to both depositors and entrepreneurs through the harnessing of state-of-the-art technology, GBTI has installed and implemented G4 Web-based Applications as the … Read More ►
October 11, 2019
Build once…Run anywhere Containerized software solutions from CSFi facilitate speedy, efficient and secure customer implementation of game changing functionalities.
SADAD VIVA Cash Withdrawal Service
The VIVA Cash payment process is fast, safe and smart…when you send money with your debit card VIVA Cash doesn't store your card details. The National Bank of Bahrain (NBB) is now live with SADAD Viva Cash Withdrawal service at their … Read More ►
October 8, 2019
Whether issuing a new card or replacing a lost or stolen card, instant card issuance (ICI) represents a differentiating and customer friendly innovation. With ICI, both new and existing customers can walk into a branch and within minutes walk out with a new, fully activated payment card.
Easily integrated with SWITCHWARE® customers' current card issuing capabilities, CSFi's instant card issue functionality makes it easy to … Read More ►
October 2, 2019
Card-not-present and other potentially fraudulent card based transactions present challenges to every financial institution. As the card fraud and liability landscape evolves so must fraud rules and policies…but at what cost? To "block or not to block" is the question…CSFi's FraudBlock™ Simulator helps to provide the answer.
FraudBlock™ Simulator Alleviates Uncertainty
In order to avoid cardholder alienation and lost card revenue, the latest version of FraudBlock™ includes … Read More ►
September 25, 2019
2019 CSFi Newsletter, Issue 20
Featured Story: NBB Live with Containerized P2P Solution
Highlights: Fraud Prevention, Success Stories: Boubyan Bank, Switchware Instant Card Issuance, ATM Customized Note Dispensing, FI's Live.
September 2, 2019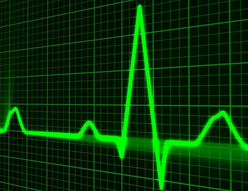 Monitor your payment processing performance like never before. CSFi's standalone monitoring tool for obtaining SWITCHWARE® performance data and graphs that can reveal high-latency and bottlenecking throughout the day week or month.
Register now to view the whitepaper
---