Company News on Insights, Industry Trends, Installations and Upgrades.
February 20, 2019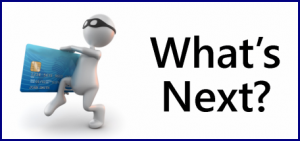 Chip and PIN technology has become the new standard for payment card transactions, but the continued existence of magnetic stripes and ingenuity of card fraudsters insures that card based and other transactions are at risk. While proven more secure than magnetic stripe only cards, non EMV compliant or compromised terminals and card "fall back" events defeat the safety features of EMV chips and provide a … Read More ►
February 11, 2019
In 2019 threats to ATMs and
cardholder account security are on the rise. The wide spread adoption of EMV
chip enabled cards in the US has resulted in a decrease in card skimming and
counterfeit card issuance, but ushered in a new era of ATM "jackpotting", "shimming",
"account takeover", "malware injection", "spoofing" and
"card-not-present" fraud. Increased incidence of data theft is no
coincidence…Data facilitating account takeover and compromise is a valuable
commodity … Read More ►
January 30, 2019
In order to stay abreast of the latest in self-service technologies, CSFi continues its commitment to attend relevant vendor conferences. The past year's hottest topics included fraud detection and prevention as well as P2P cardless ATM withdrawals. Read More ►
January 29, 2019
Fall 2018 CSFi Newsletter, Issue 17
Featured Story: What's Next? From Skimming to Shimming
Highlights: Success Story, Product Updates and EMV Resources
January 18, 2019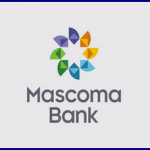 Lebanon, NH: For nearly 120 years Mascoma Bank has exceeded the expectations of the customers, community and employees it serves. CSFi has been chosen to continue a long tradition of profitably providing an array of financial products and services to meet the changing needs of consumer and business customers.
By the end of 1899, Mascoma Bank assets totaled less than $27,000. Now, with over $1.7 Billion … Read More ►
December 26, 2018
Newman, IL: Longview Capital Corporation is a closely held four bank holding company whose mission is to serve the rural areas of central Illinois and West Central Indiana. For nearly a decade, Longview Capital has relied upon CSFi to provide the most advanced technology available to support the connection between their core banking systems and EFT networks.
The virtual implementation of their EMV ready upgrade from … Read More ►
December 21, 2018
Kilgore, TX: Citizens Bank of Kilgore has chosen EZswitch® G4 as the new online interface connecting their Fiserv Precision core system to the Elan EFT network.
First chartered in 1949, Citizens Bank's hometown approach to banking has long been focused on devotion to community and personalized service. Now with access to 11 full service Banking Center locations and ATM's, the bank's customers have access to a full … Read More ►
December 20, 2018
Markesan, WI: In order to ensure that both the bank and its cardholders are relying upon the most advanced and secure online card management technology available, Markesan State Bank has upgraded from CSFi's EZswitch® Plus to EZswitch® G4.
The upgrade to the powerful new G4 system affirms the bank's 127 year old commitment to coupling the most advanced technology available with the highest level of personalized … Read More ►
December 13, 2018
Apollo,PA: The Kiskiminetas Valley of Pennsylvania has been home to Apollo Trust for more than 147 years. As the only locally owned community bank, they strive for excellence in financial performance in order to enhance the well being of their community, customers and employees. A CSFi Customer since 2012, the Apollo Trust Company will be continuing its legacy of excellence with an upgrade from EZswitch® 2012 … Read More ►
November 15, 2018
Brownstown, IN:  As a locally owned community bank dedicated to serving the needs of its small town community, The Peoples Bank has chosen EZswitch® G4 as the best choice to exceed customer expectations and increase shareholder profitability.
Committed to nurturing financial relationships since 1919, the bank knows it's customers by name and considers them to be their most valuable asset. For a nearly a decade, they … Read More ►
November 6, 2018
Mount Vernon, TX: As locally owned community bank dedicated to serving the needs of its community, the First National Bank of Mount Vernon has chosen EZswitch® G4 as the best choice to support an online authorization channel for ATM and debit issuer transactions connecting the Shazam network and their Fiserv Precision core banking system. Read More ►
October 19, 2018
Houston, TX: With nearly $1.6 billion in assets and 17 interstate branches, American First National Bank seeks to become the leading Asian-American owned financial institution within the United States. In an effort to accomplish that goal, the bank is upgrading from EZswitch® 2012 to EZswitch® G4 as the new online interface connecting their Fiserv Precision core system to the Elan EFT network.
Since 2012 the bank … Read More ►
October 15, 2018
PROBLEM: The ATM is Constantly Evolving
While capable of providing  a cost effective 24/7 extension of most frequently used banking services, many operators of "mixed fleet" ATMs are held back from recognizing the full benefits of their investment by legacy ATM and switch driving technology. The costs of maintenance, monitoring, and introduction of compliance or customer demanded upgrades across a multi-vendor network seem prohibitive.
Every Financial Service … Read More ►
October 7, 2018
The latest version of CSFi's Sentinel™ Alert Notification System integrates with SWITCHWARE® and EZswitch® to provide increased layers of redundancy and alerting in the unattended monitoring of your ATMs, core system interface, EFT network connection(s) and more. Sentinel™ services can now be installed on multiple Windows platforms sending alerts to multiple email SMTP servers. If any component is disrupted the surviving Sentinel programs will create … Read More ►
October 2, 2018
Having previously received Diebold Nixdorf Vista certification, CSFi's SWITCHWARE® G4 is now certified to support the Diebold Nixdorf In Lobby Teller (ILT). The ILT, like other interactive ATMs, combines the benefits of face-to-face personal service with traditional ATM capabilities. Whether free standing in the teller line, or deployed at a remote location, Interactive Teller Machines (ITM's) combine the efficiency of the self-service terminal with live … Read More ►
---